Since 2015, Garcia Plumbing and Home restoration has provided plumbing and restoration services to homeowners throughout contra costa county and beyond. our business is built on satisfied repeat customers and their referrals. we are licensed and insured.


We here at Garcia Plumbing & Home Restoration feel we owe this success to our comitment to always go above the call of duty to complete any job & earn 100% customer satisfaction.
Our team has years of experience dealing with all sorts of plumbing issues and coming up with reliable solutions. From water heater malfunctions to water pressure issues, we have the right tools and expertise to get your plumbing system back in order! When you call for our services, we respond quickly, notify you when we're on our way, and always arrive on time.
Garcia Plumbing & Home Restoration
Don't hesitate to reach out to our customer service oriented team to find out more about how we can help make great improvements to your everyday living. Rest assured that we will give you high-quality service at a reasonable price to ensure your satisfaction. Our team is looking forward to welcoming you to our family!
Garcia Plumbing & Home Restoration
Experienced Professionals
We are a team of highly experienced and skilled plumbing professionals.
From repairs to installations, we offer reliable and efficient service to residential and commercial properties in Contra Costa County.
Garcia Plumbing & Home Restoration provides 24/7 emergency plumbing services to ensure our customers receive prompt attention to any plumbing issues.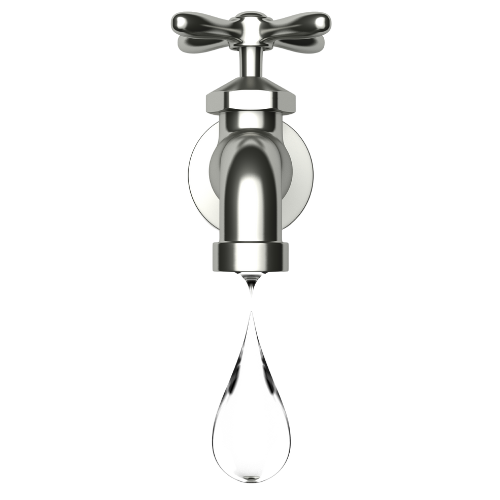 We are licensed and insured, providing you with peace of mind knowing that you are partnering with a reputable and professional company.
We offer competitive pricing for services without compromising on the quality of work.
Garcia Plumbing & Home Restoration has built a reputation as a trusted and reliable plumbing service provider in Contra Costa County. Check out our online reviews!
Great work and fantastic customer service. You can not beat the care that this team shows especially Mr. Ingram our specialist. From first call requesting repairs to the second visit making sure all is well. These are some GREAT Americans!
Great plumbing company. Kieth came by exactly on time and was friendly. He put protective coverings over his shoes and went right to work. Highly skilled and solved the leak in no time. Offered easy solutions and preventative maintenance recommendations. You should totally use this company if you want the job done quickly and courteously.
I had a clog and a leaking water pipe in the crawl space. Aaron came out and took care of both issues and talked me through exactly what was going on. Very professional and knowledgeable, I definitely recommend using them for your needs.
These plumbers are the best that you will find in the local areas of Southern Pines, Pinehurst, and Aberdeen, North Carolina. Not only are they professional, but they are punctual and guarantee all work. I will use them from now on all of my plumbing requirements. They are that good.
Garcia Plumbing & Home Restoration
Garcia Plumbing & Home Restoration is located approximately 16 miles east of Oakland and 22 miles northeast of San Francisco. Walnut Creek is situated at the base of Mount Diablo and covers an area of approximately 20 square miles. It is bordered by several other cities, including Pleasant Hill to the north, Concord to the east, Alamo to the south, and Lafayette to the west.
Walnut Creek is located near the junction of two major highways, from San Jose and Sacramento Interstate 680 and as well as San Francisco/Oakland State Route 24. which makes it easily accessible from other parts of the Bay Area. The physical landscape of Walnut Creek is diverse and includes rolling hills, creeks, and wooded areas. The city is home to several parks and open spaces, including the Mount Diablo State Park, Castle Rock Regional Recreation Area and Lime Ridge Open Space Which offers stunning views of the surrounding landscape.
Address
Garcia Plumbing & Home Restoration

1990 N California Blvd, 8th Floor

Walnut Creek, CA 94596

(925) 566-4057
Hours of Operation
Monday 7 AM – 7 PM
Tuesday 7 AM – 7 PM
Wednesday 7 AM – 7 PM
Thursday 7 AM – 7 PM
Friday 7 AM – 7 PM
Saturday 7 AM – 7 PM
Sunday Closed
Directions
​
Directions from Drive Oakland Airport to Garcia Plumbing & Home Restoration  1261 Locust Street, Number 167  Walnut Creek, CA 94596: Get on I-880 North from Bessie Coleman Drive and 98th Ave for 5 min. Follow I-880 North and CA-24 East to Walnut Creek. Take exit 15 Away from CA-24 East for 22 min. Follow Mt Diablo Blvd to Locust Street for 3 min.
 
Directions From Buchanan Field Airport to Garcia Plumbing & Home Restoration  1261 Locust Street, Number 167  Walnut Creek, CA 94596: Head southwest on Concord Ave toward John Glenn Drive from 6 minutes. Turn right onto Contra Costa Blvd for 1 minute. Turn right to merge onto I-680 South from 5.9 minutes. Take exit 45 B toward Olympic Blvd in 4 minutes. 
Leak Detection and Repair Services
Prompt identification and resolution of plumbing leaks

Minimizing water damage and avoiding costly repairs

Advanced leak detection technology and techniques

Experienced plumbers with specialized training and expertise
Water Heater Installation and Repair Services
Efficient and reliable water heater installation services

Repairs and maintenance to ensure consistent hot water supply

Expert guidance in choosing the best water heater for your needs

Energy-efficient solutions to lower utility bills
Fire and Water Damage Restoration Services
Comprehensive restoration services to mitigate damage

Rapid response to minimize further damage and save property

Experienced team with specialized equipment for effective restoration

Assistance with insurance claims and paperwork
Drain Cleaning and Clog Removal Services
Fast and reliable drain cleaning services

Advanced tools and techniques for efficient clog removal

Prevention of future clogs and backups

24/7 availability for emergency drain cleaning needs
Mold Remediation and Restoration Services
Comprehensive mold assessment and remediation services

Safe and effective removal of mold and mildew

Restoration of affected areas to their original condition

Expert guidance in preventing future mold growth
Faucet and Toilet Repair or Replacement Services
Prompt and reliable faucet and toilet repairs

Expert advice on when to repair or replace plumbing fixtures

High-quality replacement fixtures for improved functionality and efficiency

Guaranteed workmanship and customer satisfaction